UX Design — Wireframes
Ginkgo Bioworks Homepage
Overview
Project Purpose
Homepage Refresh
Category
UX Design — Wireframes
Tools
Sketch
Project Timeline
1 month, 2020
Live Site
The Challenge
Ginkgo Bioworks had been welcoming users to their site with a homepage design that was blocky, out of date, and far removed from the personality of the brand and the company culture. As part of the ICS team, I was challenged to lay the foundation for the refreshed, innovative homepage by crafting wireframe options.
The Goal
Shift the focus of the homepage to better showcase recent work and exhibit their unique, experimental personality.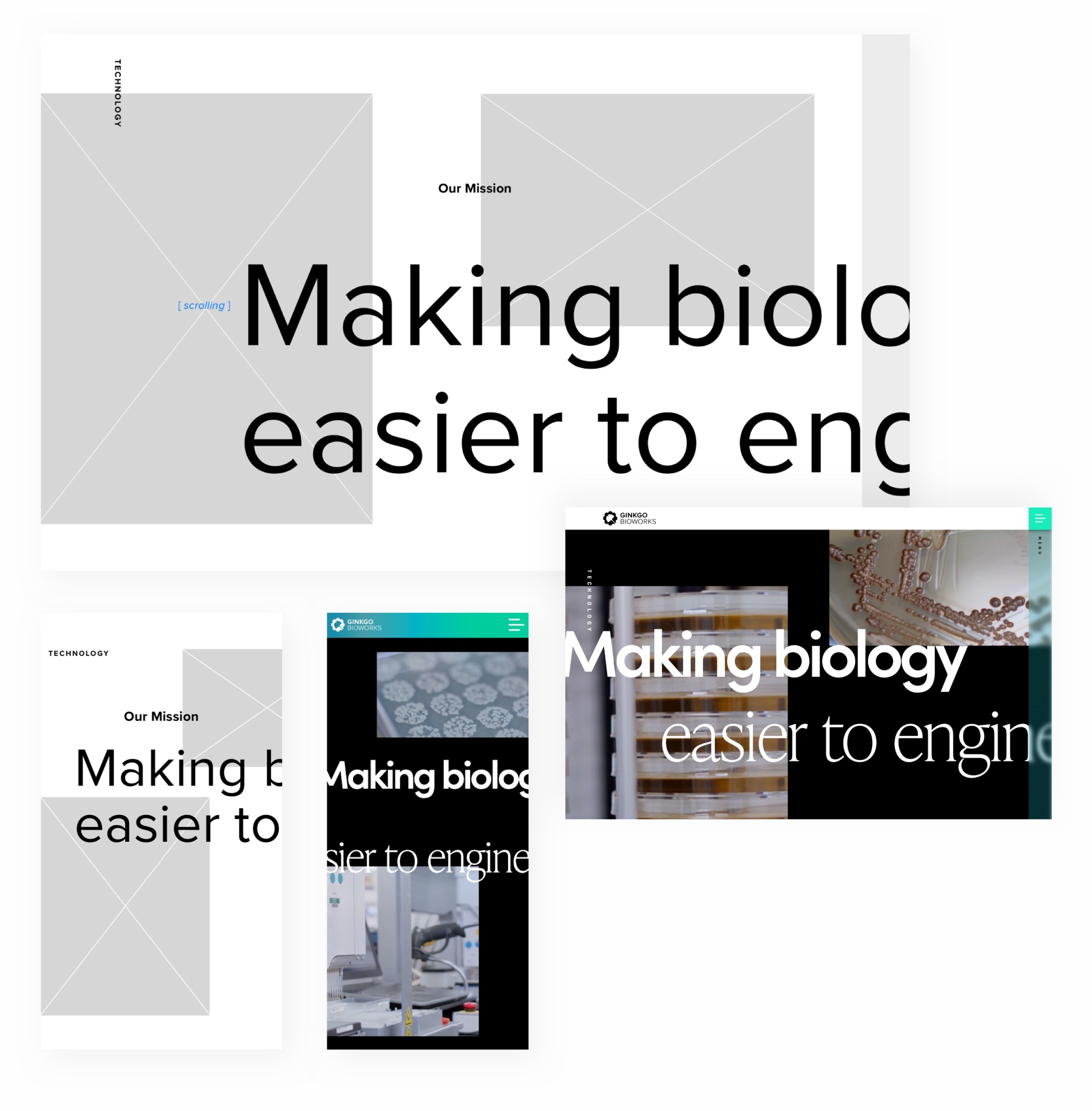 Process
Working from a rough content outline and notes from the ICS UX Strategist, I created various systems and structures within wireframes that could be used, rearranged, and iterated on in order to find the right combination.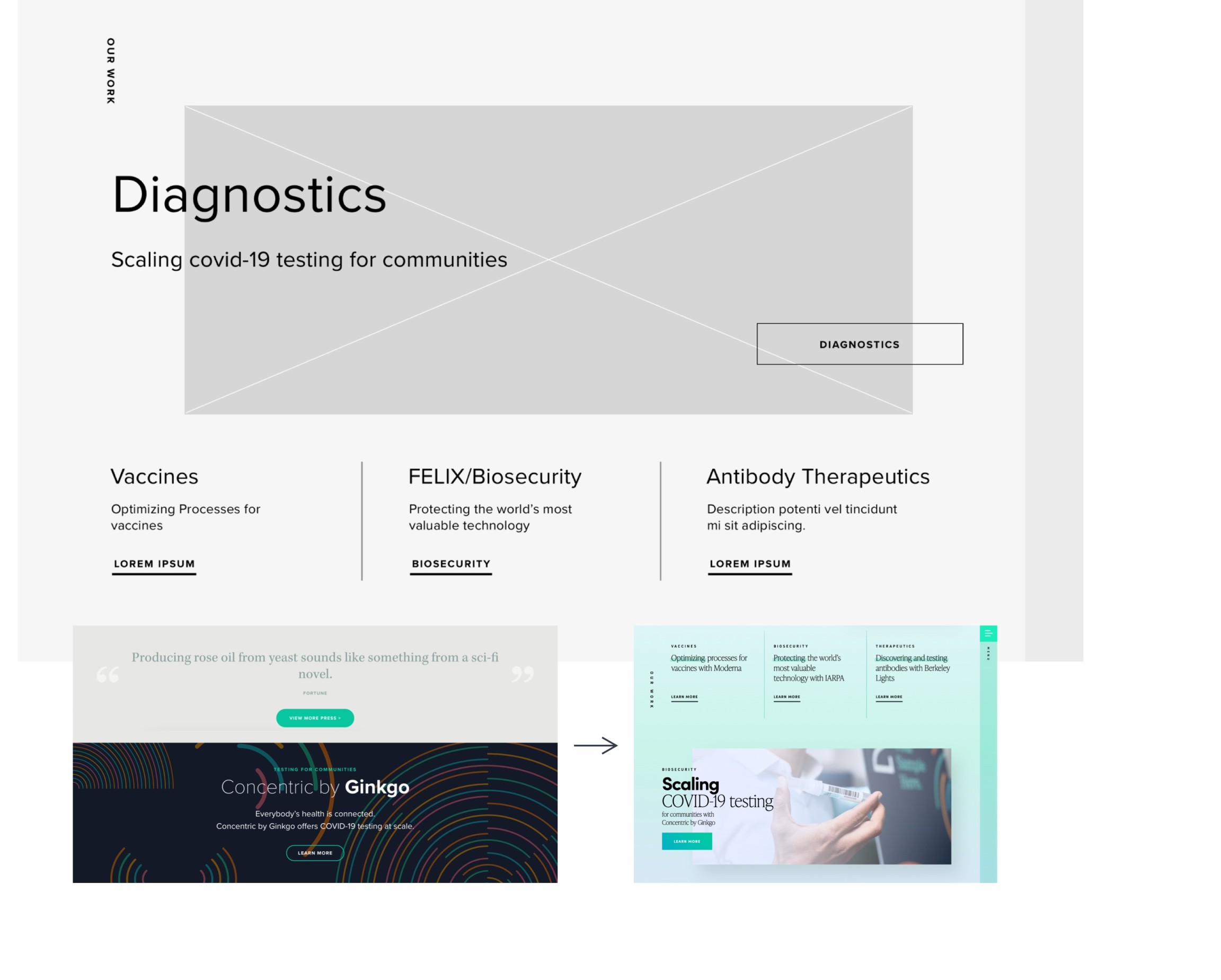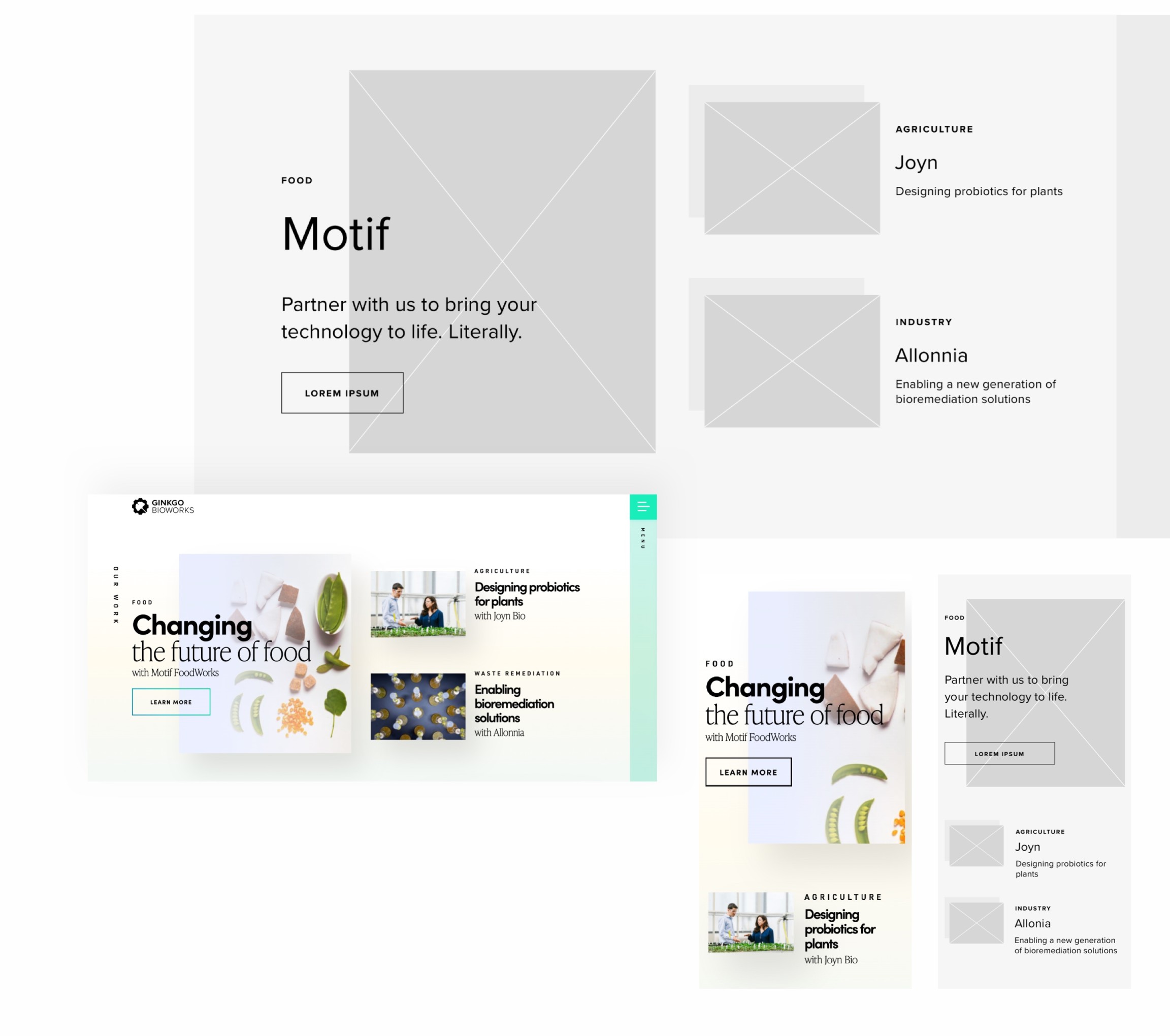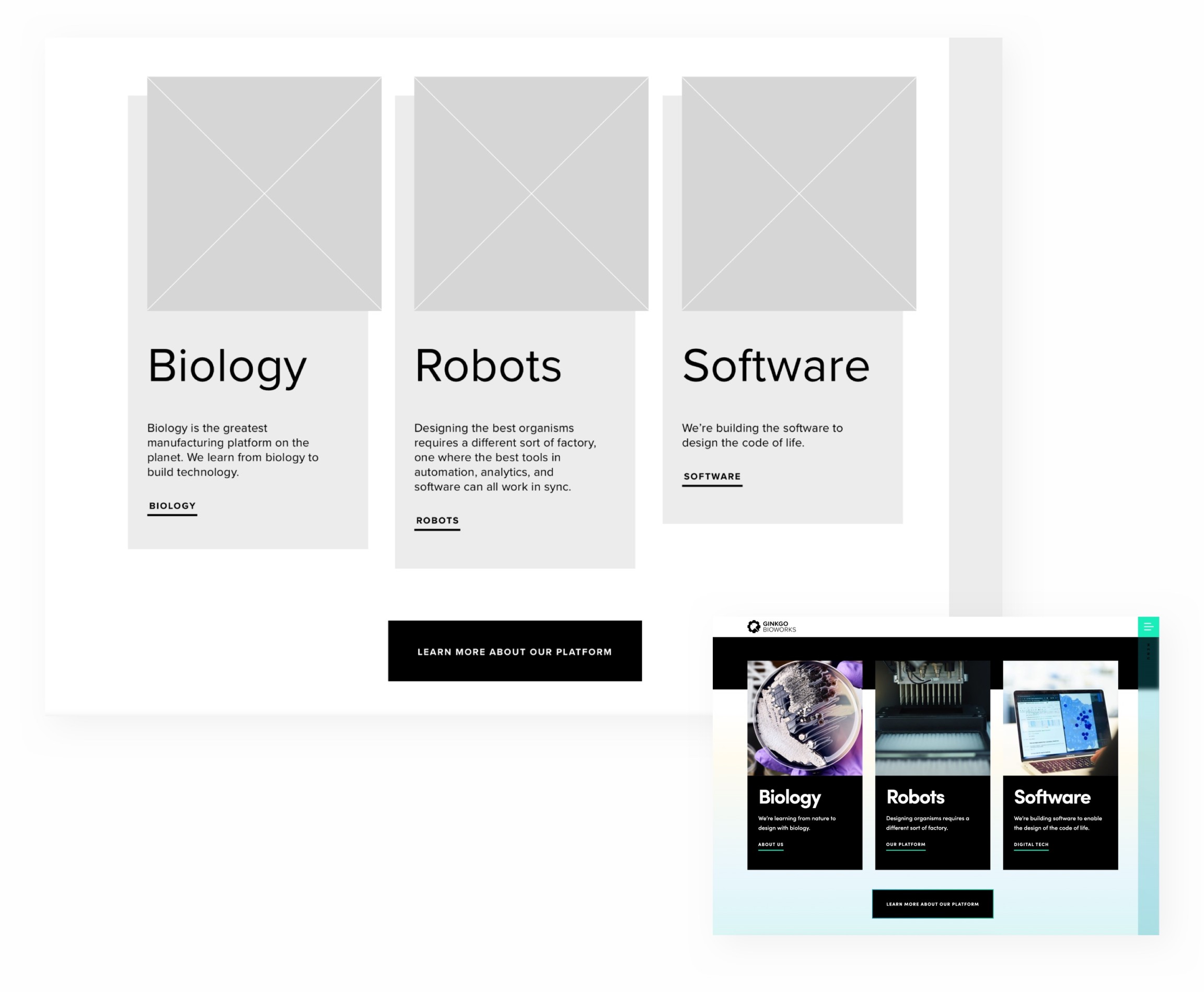 Our final wireframe selection allowed various categories of work to stand out in their own space while being integrated into a unified narrative of Ginkgo's work. It prioritized showcasing Ginkgo's personality, through clean arrangements of project previews contrasted with moments of oversized, playful typography, which could then be brought to life in the UI design.
After the published redesign, the homepage received honoree status for Best Homepage from The Webby Awards in 2022.