UX/UI Design
ICS Biotech Showcase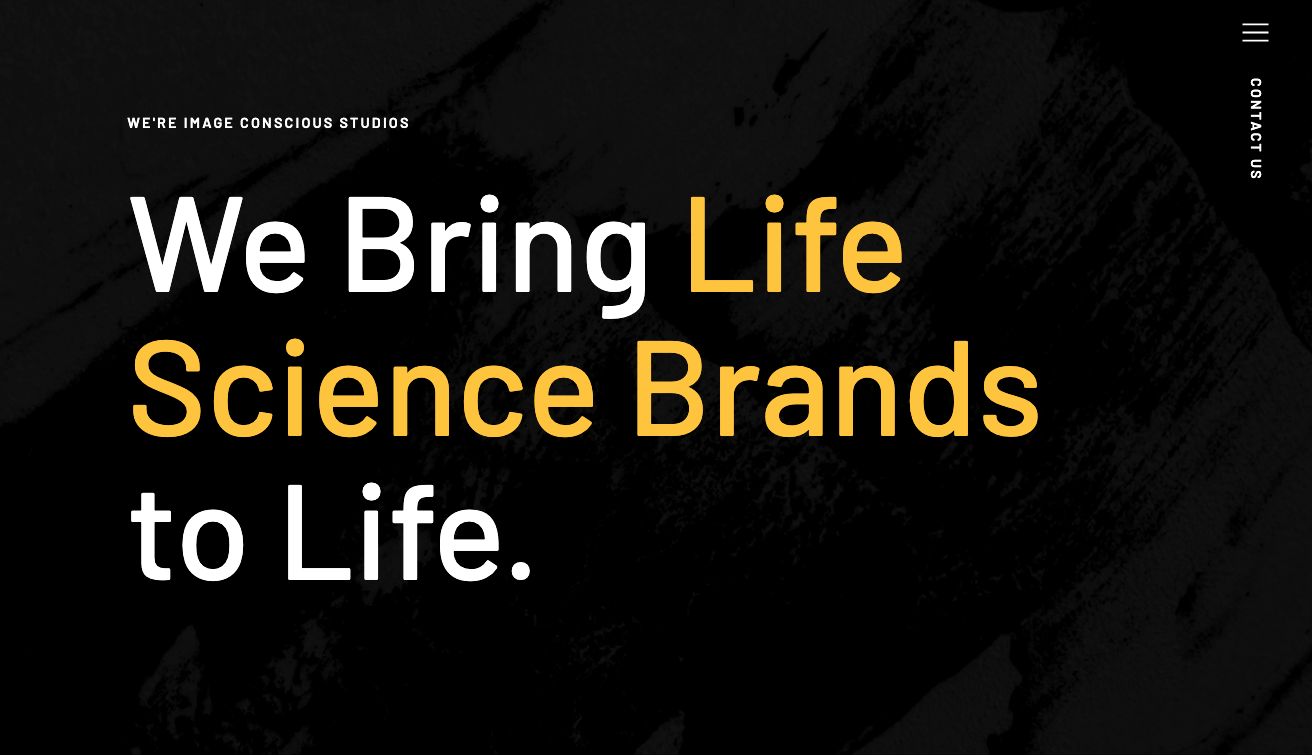 Overview
Project Purpose
New Client Recruitment
Category
UX/UI Design, Webflow Build, Video Production
Tools
Sketch, Webflow, After Effects
Project Timeline
2 months, 2022
Live Site
The Challenge
Without the resources for a full brand and site overhaul, ICS needed to find a way to display and share examples from the deep body of their recent work for clients in the biotech space.
The Goal
Highlight up-to-date brand and web work that ICS has done within the life sciences space, in order to share case studies and secure new client leads.
Process
The timeline for this project was tight, with hopes to have a fresh "lander" page of recent case studies up and running within a month. I began by researching other designer and agency portfolios to draw inspiration. I wireframed about 7 different layout concepts, did a brief exploration for updated typography, and created a video reel, all with direction and feedback from the ICS Creative Director. I applied existing branding and the updated typography to create the UI design. Since image and text content were not solidified at this point, I began building this single-page site in Webflow.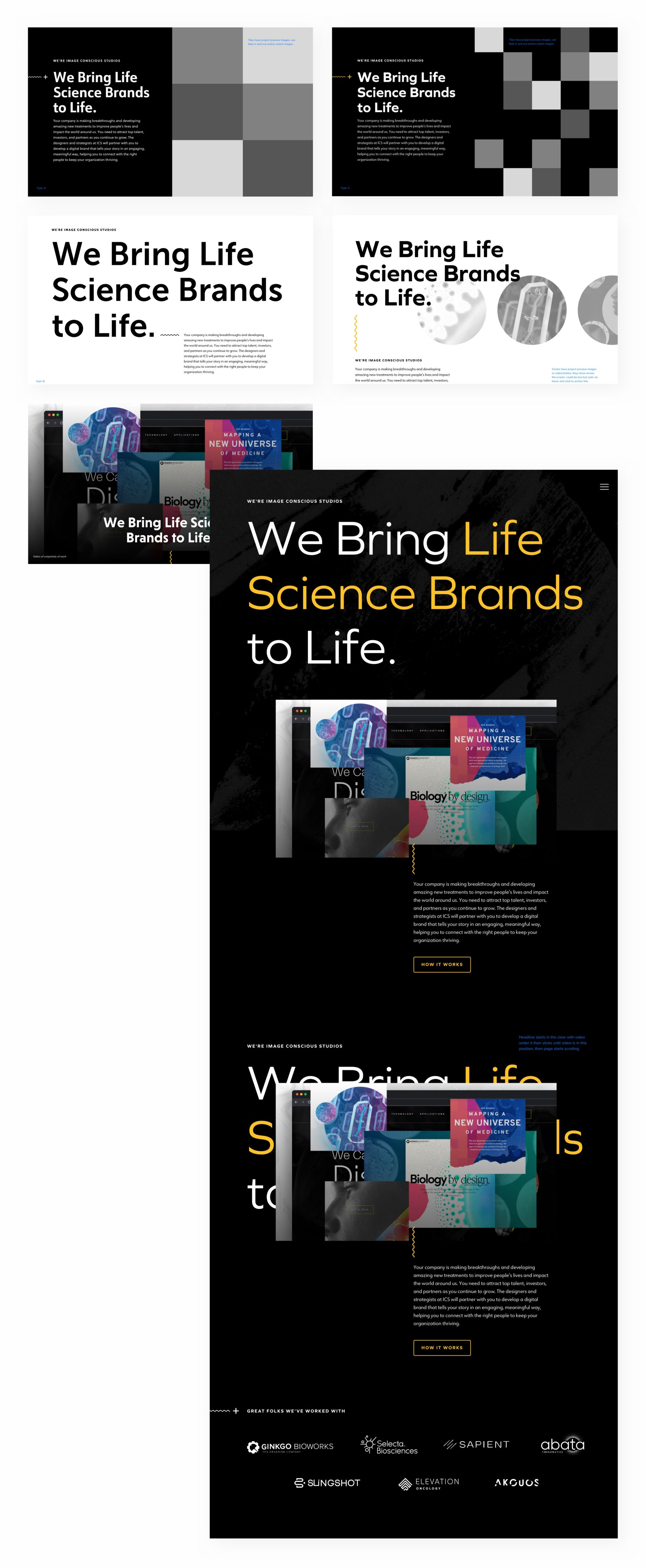 We created an open and flowing layout to display our case studies, which immerses the user in each project and provides a snapshot into the continuously unique work that ICS has done for many different life science brands. Since the decision was made for this to be a single page, we added clear navigation in a take-over menu to anchor links for each project.
The Webflow build provides flexibility and easy editing to keep this showcase up to date as we grow in quantity and quality of our work in this space.