UX/UI Design
Resonate by Akouos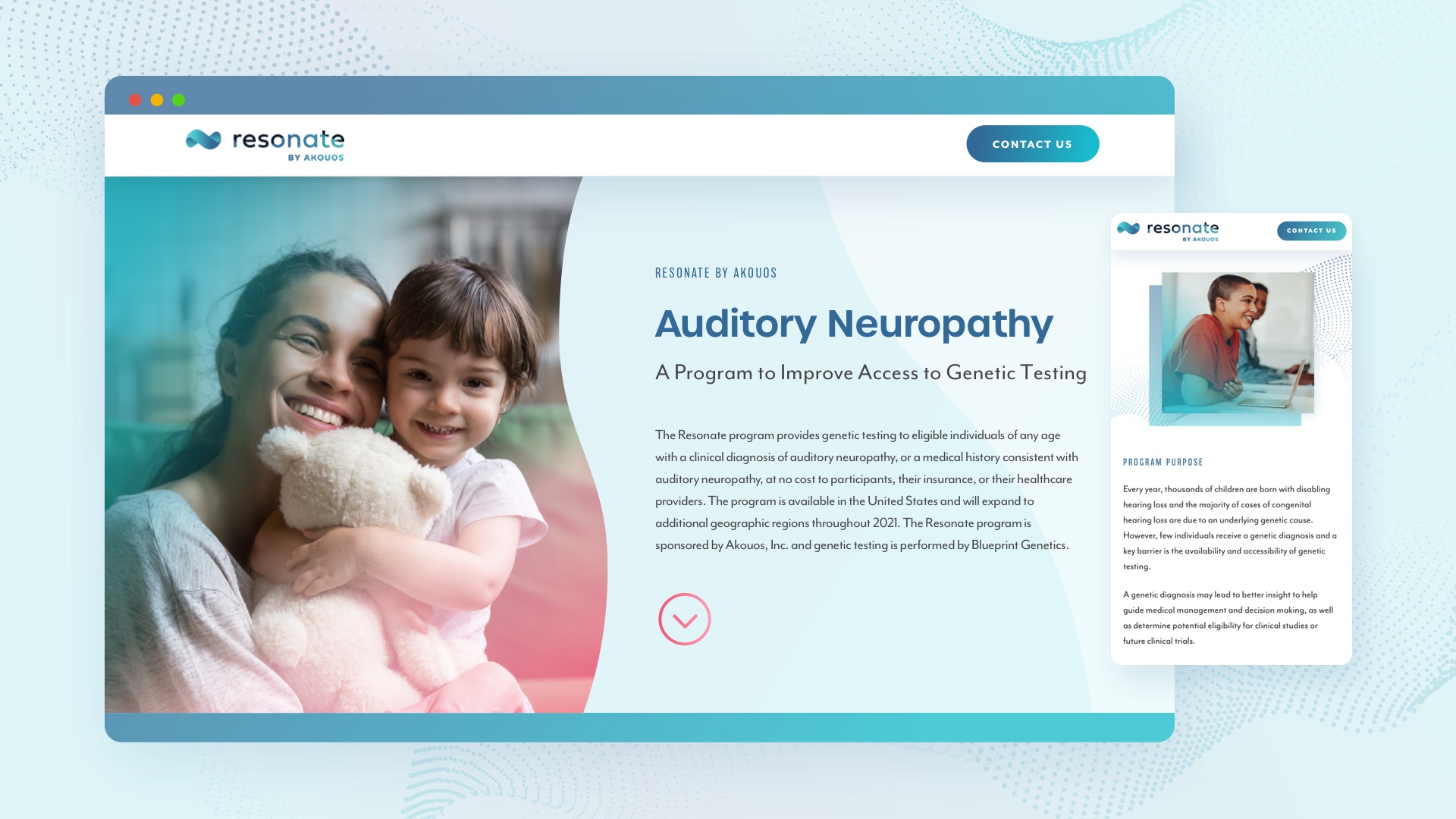 Overview
Project Purpose
Program Information
Category
Branding, UX/UI Design, Webflow Build
Tools
Adobe Illustrator, Sketch, Webflow
Project Timeline
2 months, 2020-2021
Live Site
The Challenge
With the launch of a new program approaching, and a quick time frame, Akouos and its program partners needed a dedicated site for Resonate.
The Goal
We needed to reflect the branding of the program's parent brands, while allowing the new program brand and logo to stand on its own. The goal for the website itself was to act as a landing page and introduction to the program for prospective patients.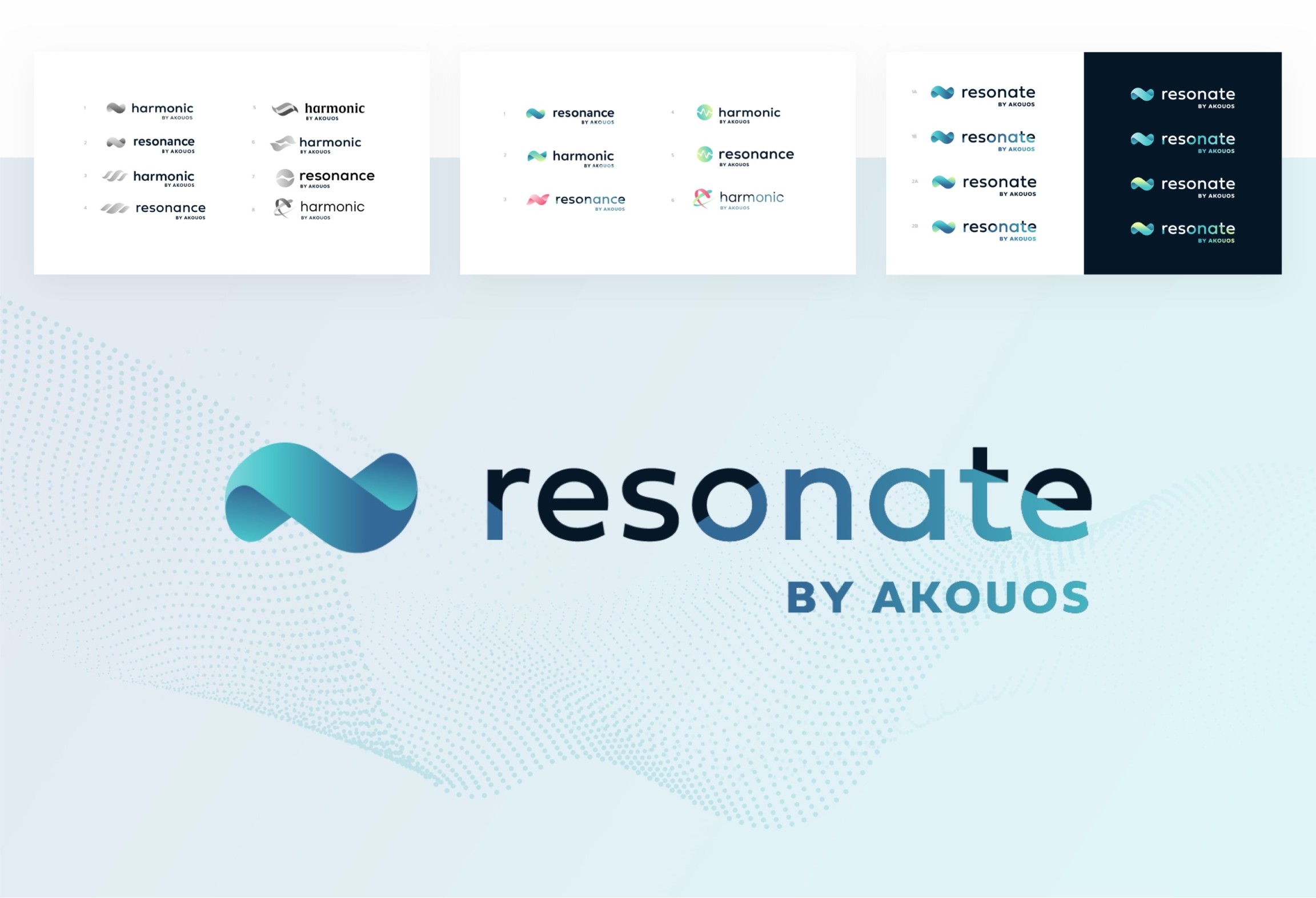 Process
With an accelerated timeline, this project went from logo ideation to iteration to final logo in under a week. Branding and style palettes followed a similar timeline, while I simultaneously began wireframes with the provided content. I applied the finalized style palette to the wireframes to create the UI in Sketch, then began building the site using Webflow.
I personally took full ownership over logo design, branding, wireframes, UI design, and the Webflow build. Others from ICS involved in this project included the ICS Creative Director, who provided feedback on iterations and input on final decisions at each stage of the project.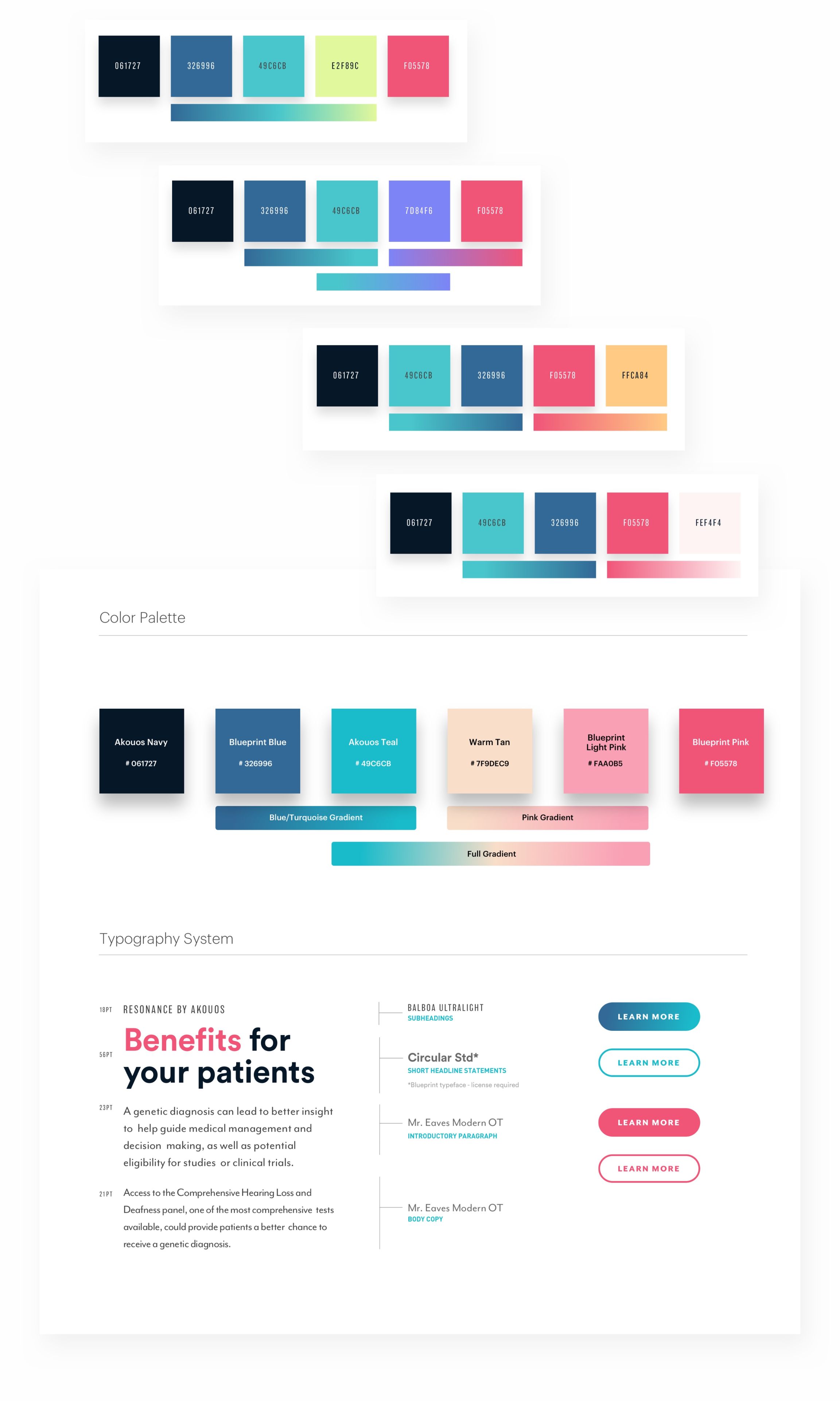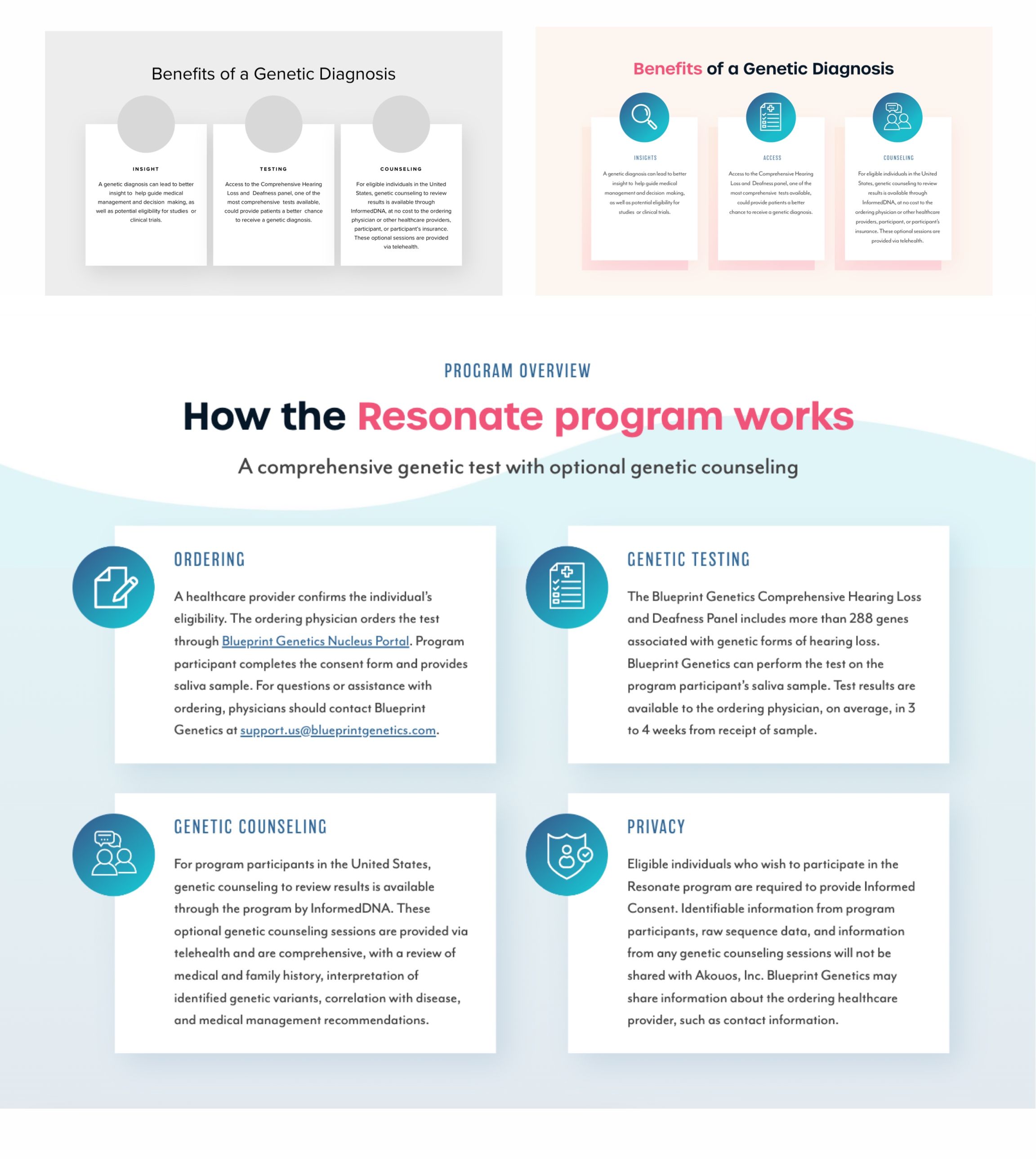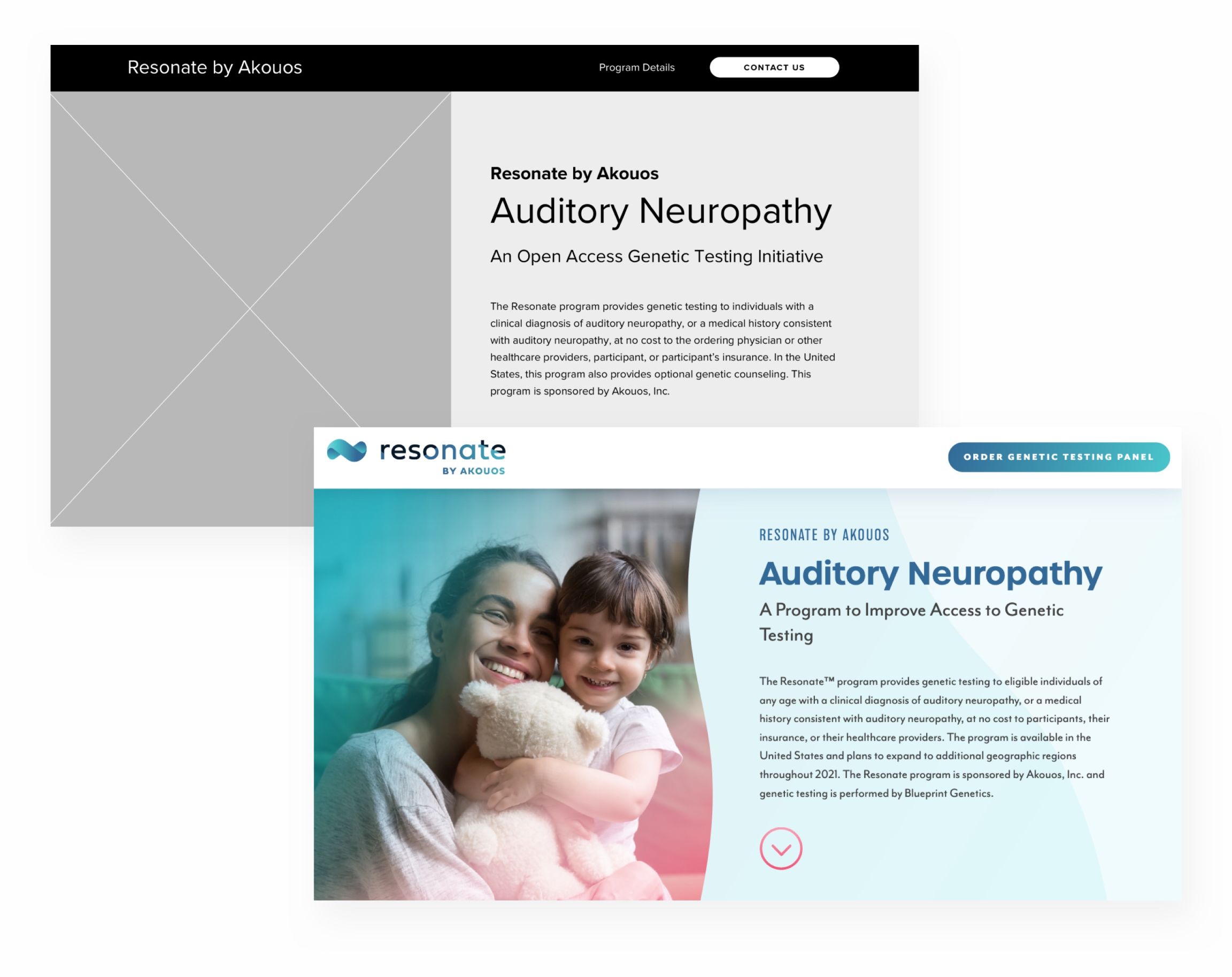 I combined various pieces of the Akouos and Blueprint Genetics color palettes and type styles, analyzing which options worked together best to establish this new brand, while still being tied to the parent companies. We created a soft and inviting brand personality that welcomes the patients to the site, and provided clear sections and hierarchy that allows the user to digest the information about the Resonate program.
Using Webflow as a tool to build this site helped accomplish the client's need for a cutom site within the month before the program launched.